The festive season is upon us. That means thousands of Australians will soon be signing off from work as they take their eagerly-awaited summer holidays. This brings us, of course, to the critical business issue of how to set your "Out of Office" email greeting. While most of us will no doubt settle for something pretty standard, there are other ways to get your message across. If you're looking for some inspiration, here are some of our favourite approaches. Enjoy…
The GEEK approach
FROM: Steve Maller
TO: John Doe
I am in London between December 22 – January 2 so email replies may be tardy due to the curvature of the earth and the sun…and you know…science and stuff.
Thank you.
Steve Maller
The Emoji approach
FROM: Our french team member
TO: all the Pontoon8 team
The Multiple choice approach
FROM: Matthew Cappuci
TO: John Doe
Thank you for your email,
I am currently in Melbourne chasing storms, and will respond to your email when I return to Sydney. If your email has a time constraint, I will do my best to answer within 72 hours. Otherwise, if you want my attention before then, you must fall into one of three categories:
You are a representative from the Sky News Channel writing to let me know Tom Saunders has been struck by lightning in a snowstorm and I am his chosen successor.
You would like to adopt my sister. NOTE: We have a strict no-return policy.
You are a Nigerian princess writing to let me know you will depositing $4 Million into my bank account, and need my bank account number and details.
Thank you,
Matthew Cappuci
The Animated GIF approach
FROM: Jane Doe
TO: John Doe
Thank you for your email,
I'm out of the office until Tuesday, 2nd of January without email and WiFi. I'm sure to return tanned and refreshed, at which time I'll reply to your email cheerfully.
As a gift, a preview of me in my favourite vacation shirt.
Your Dear Account Manager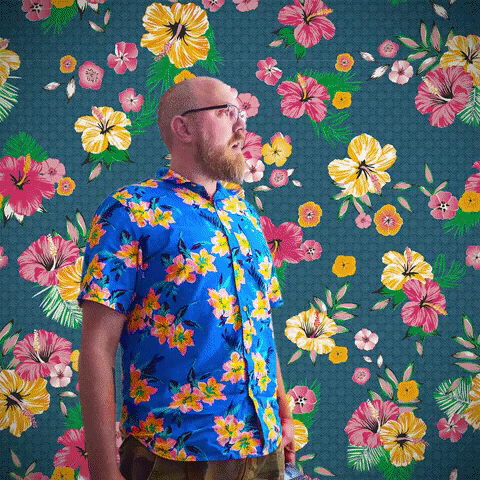 The XMAS Playlist approach
How about using the Spotify Out Of Office service and tell everyone you're away with a playlist inspired by your Christmas destination? Alternatively if you're stuck at home and feeling a little vengeful, who not send a playlist of the worst Christmas tunes? The playlist "The Worst Christmas Songs ever" from Samantha Abernethy includes one of our all-time favourite tunes: "Twas the Night Before Christmas" by the singing Knight Rider himself, David Hasselhoff.
The MEME approach
Sometimes you can't beat a meme to get your message across. The more creative the better, we say!
The FOMO approach
FROM: Niclas Hulting
TO: John Doe
I am currently in rehab for my Christmas FOMO. If you are trying to reach me, please keep trying. Try my phone. Instagram me. Facebook me. Send me a Snap. If all else fails, circle me on G+.
P.S. I'm also available by fax at 877-324-3253.
P.P.S. If it's really urgent, give my mom a call and she will forward the message.
Niclas Hulting
The BACK TO THE FUTURE approach
FROM: Michael J Fox
TO: John Doe
If you're reading this, the train wasn't able to push the DeLorean up to 88 miles per hour, and I'm stuck in 1885.
I won't be able to respond to emails until exactly 8:30 a.m. EST on Wednesday, Jan 3rd., 2018.
If there's an emergency, good luck. Try to get ahold of Doc.
Cheers,
Michael J Fox
Now you have heaps to choose from!! 😉